Tripawds is a user-supported community. Thank you for your support!
Well, we are just over 6 weeks post-amputation and Tyson seems to be getting his strength. He spends the days outside with me laying around with his buddy, Gus (who is naturally lazy) while I do gardening and other spring clean-up work. We live on an acreage and the hills are very vast, but he manages them better and better every day. He seems to have figured out that he cant just run around like a maniac the way he used to…he gives himself breaks and rests and then we go for little walks around the property to get him stretched out and exercised. Occasionally he pushes it and I have to put him inside to enforce a break, but on the whole he is adapting well to his three-leggedness. Man, he is stubborn, determined and strong. Stronger and stronger every day.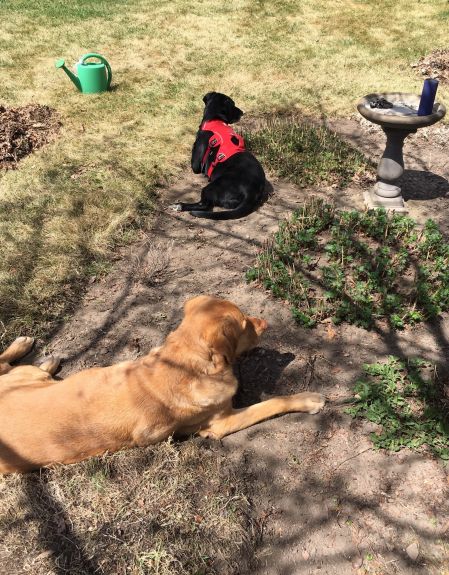 For those of you who are struggling right now with the amputation question or amputation recovery: hang in there. It will get better. And you will be amazed at what your Tripawd can accomplish!!